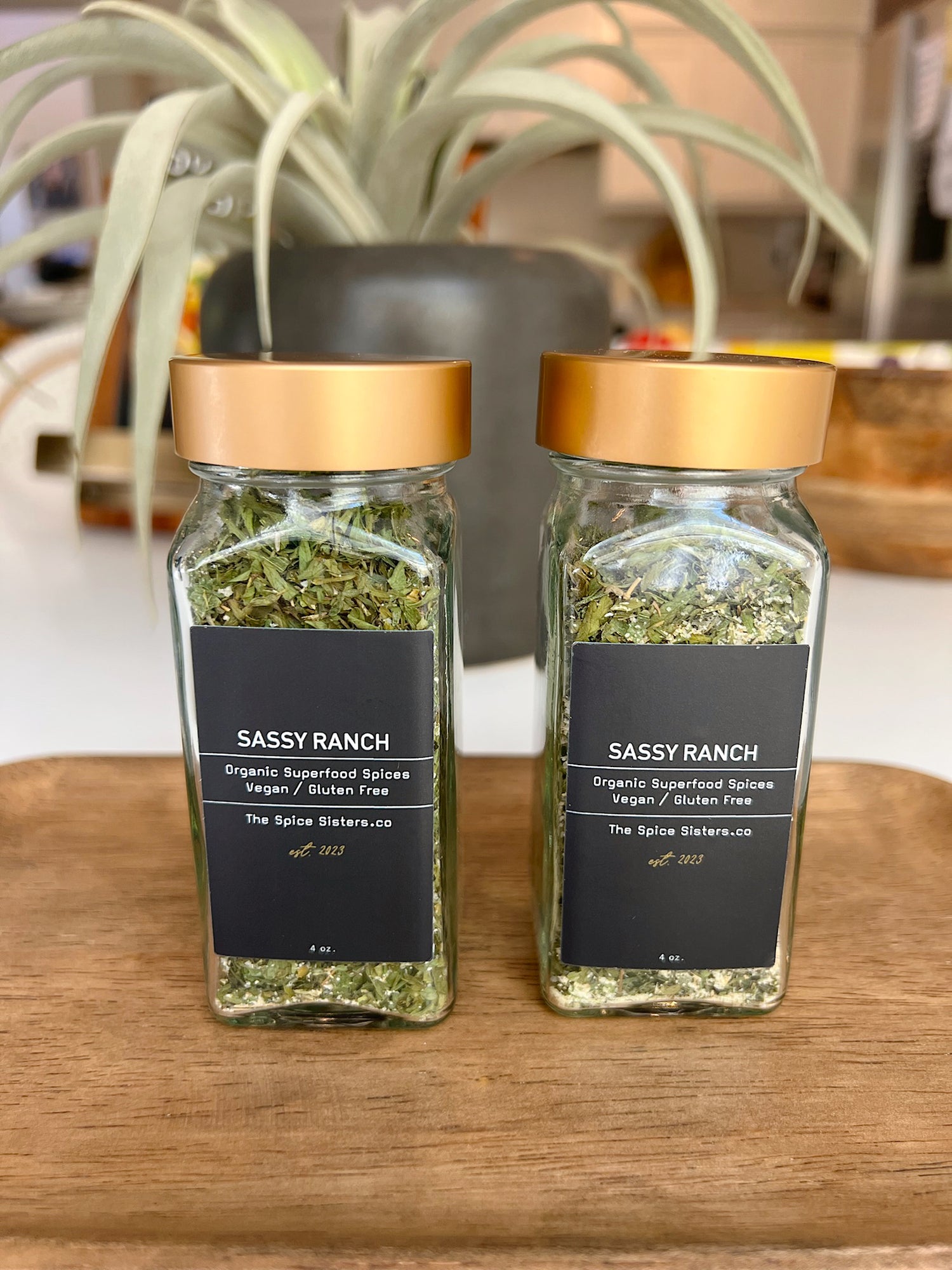 Sassy Ranch Super Food Spice Blend
This Gluten-Free, Dairy-Free, Nut-Free, Soy-Free Superfood Ranch will have you dreaming about your old childhood favorite - Potato chips dipped in Ranch. Enjoy with chips or sprinkle our Sassy Ranch on your air-fry veggies for an amazing zesty seasoning. You can't go wrong with this superfood spice blend!
Order Now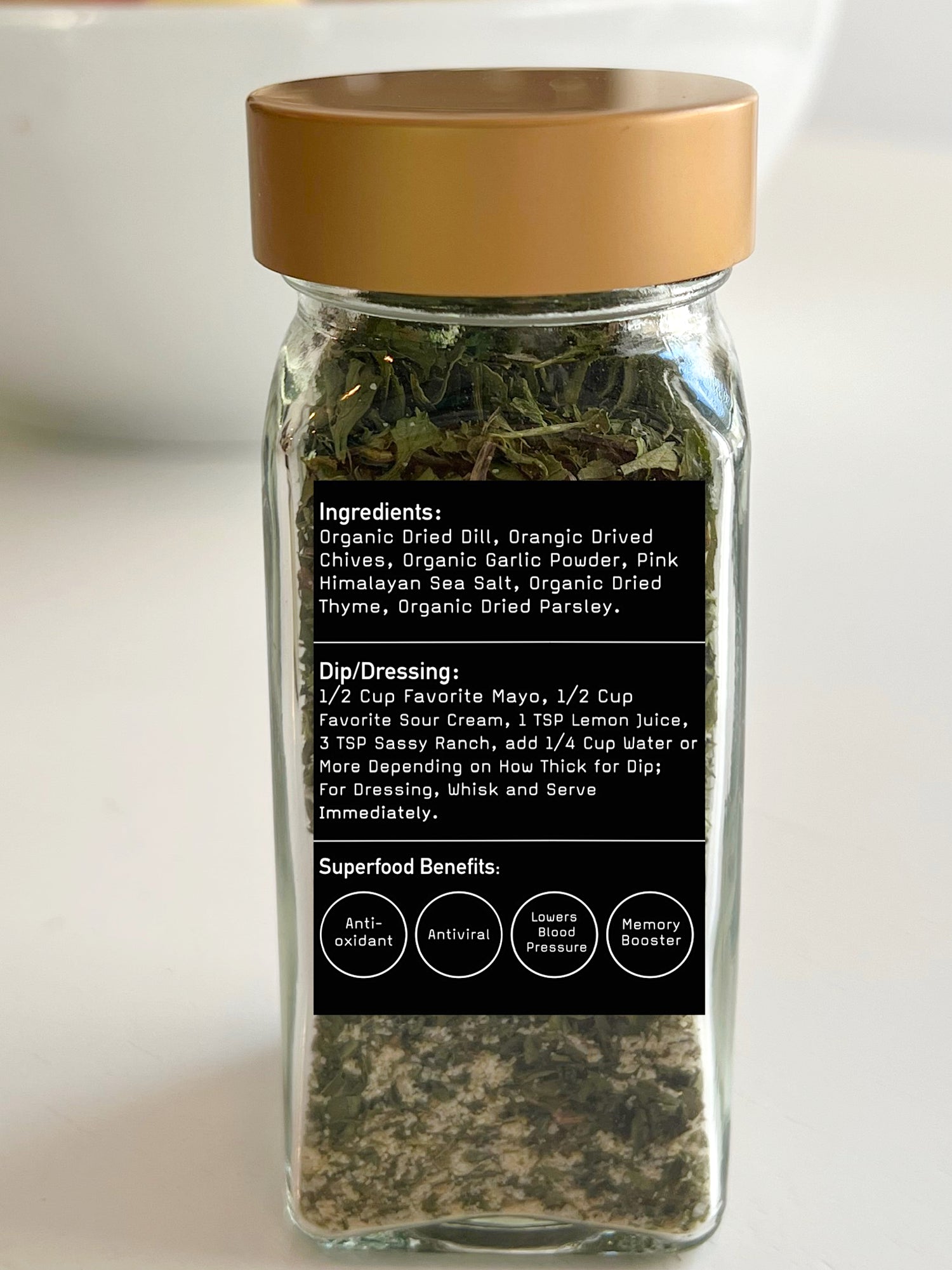 INGREDIENTS
ORGANIC GARLIC POWDER
ORGANIC ONION POWDER
ORGANIC DRIED PARSLEY
ORGANIC DRIED DILL
ORGANIC DRIED THYME
ORGANIC DRID CHIVES
HIMALAYAN PINK SALT
Order Now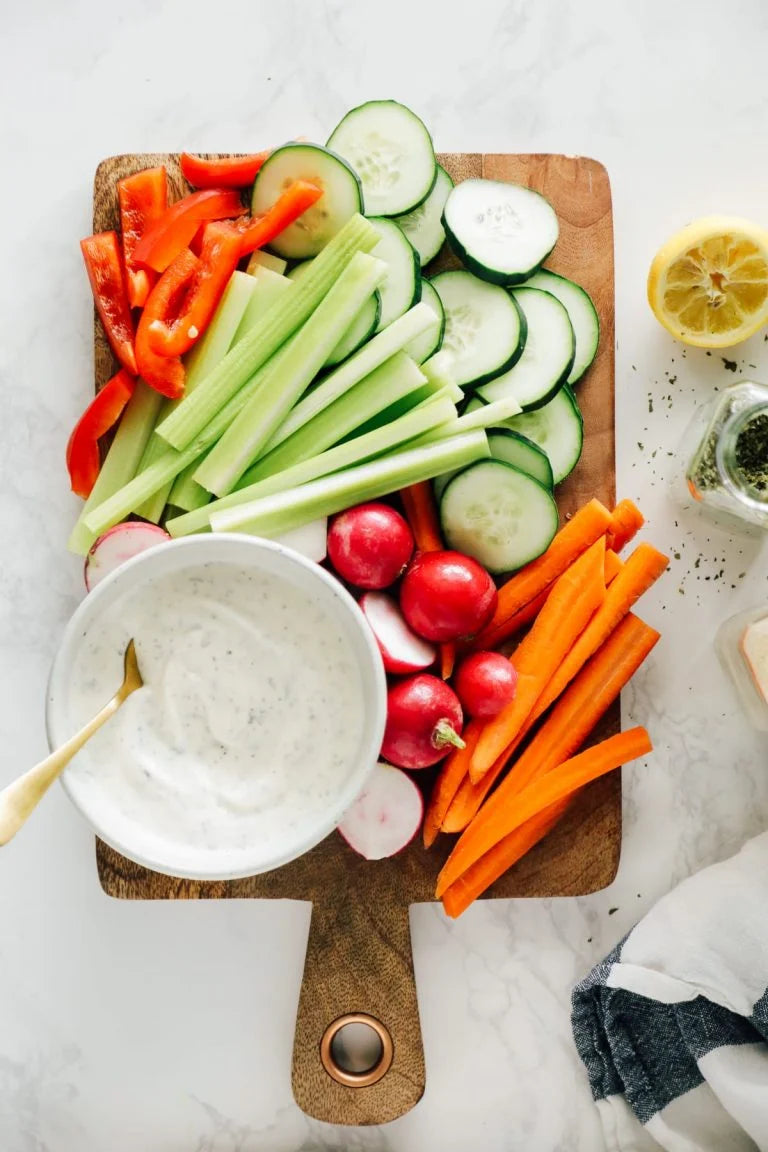 Sassy Ranch Dip/Dressing
INGREDIENTS
1/2 cup Mayo
1/2 cup Vegan Sour Cream
1 tsp Lemon Juice
3 tsp Sassy Ranch
1-2 tsp water or favorite milk for desired consistency.
Wisk and serve
Enjoy!
Free Download of our Superfood Recipes